SIGNED Proof Judge J Michael Luttig January 6 Report Select House Witness Trump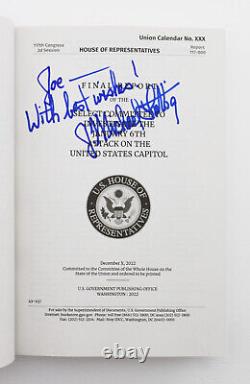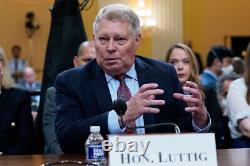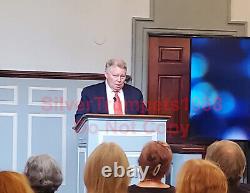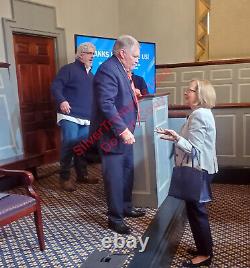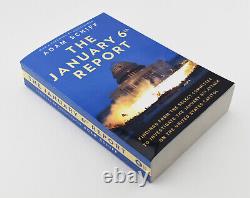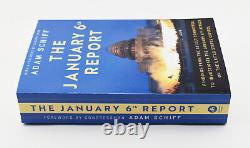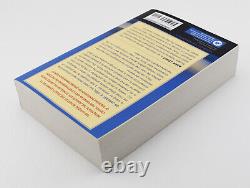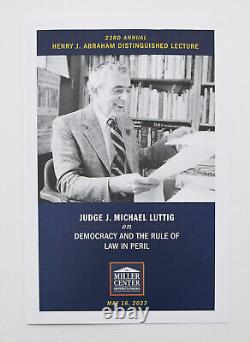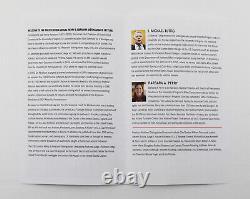 For sale, a desirable 1st printing of the long awaited findings released as Th e January 6th Report: Findings From The Select Committee To Investigate The January 6th Attack on The United States Capitol, autographed by the star witness of the third live televised public hearing, Judge J. Included, the event program where the book was signed, May 16, 2023 at the 23rd annual Henry J. Abraham Distinguished Lecture at the University of Virginia. Luttig, a conservative legal scholar, former Judge of the United States Court of Appeals in the 4th Circuit, general Counsel of Boeing, and witness before the select committee, warned that Trump and his allies "instigated" a war on democracy "so that he could cling to power" and co-authored a 69 page report refuting Trump's 2020 election-fraud claims.
One of Luttig's court clerks, John Eastman, then a lawyer for the Trump administration, authored a memo advocating for the "Pence Card", where the vice president would reject the vote count and send the election to the House of Representatives, but Luttig, among others, urged Pence that he constitutionally did not have this authority to intervene in the electoral process. Pence released a letter on January 6 stating that he would not attempt to intervene in the certification process, citing Luttig by name as part of his decision making process. Luttig later said it was "the highest honor of my life" to be involved in preserving the constitution. Book Condition: Like New, very clean overall. Tight binding, sharp corners, clean pages.
An extremely desirable piece of American history.