President Donald J. Trump SIGNED Solid Red Necktie -One Owner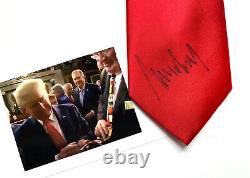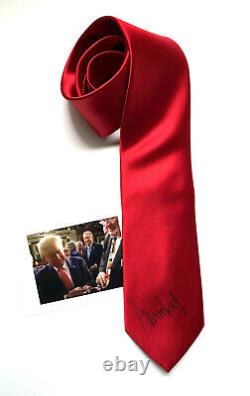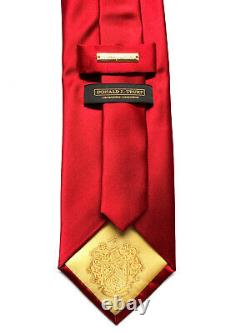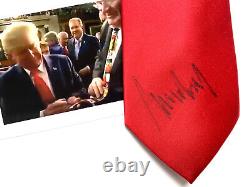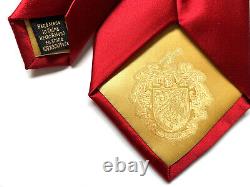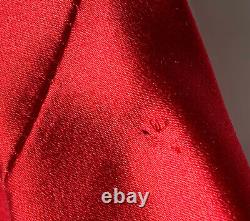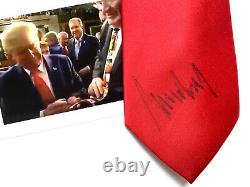 Ultra Rare, Donald Trump "Signature Collection" signed Solid Red silk necktie in 2016 at a rally in Texas. Tie is in excellent condition worn only on the day is was signed. There is one tinny pull on the back part of the skinny side. Has been wrapped in tissue paper ever since. Donald Trump signed many many things on the campaign trail especially MAGA hats, it is very rare to find a Trump Branded Necktie. We are including a photo of Donald Trump signing another mans tie.
You can see that he cradled the back of the tie with one hand and signed with the other.