Donald Trump Signed Decision Auto Cut 7 CARD SET collection Decision 2016 BGS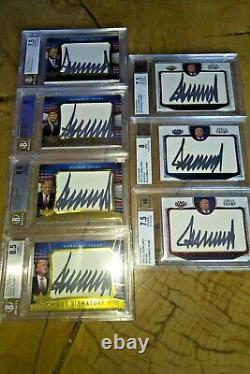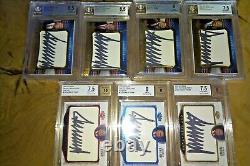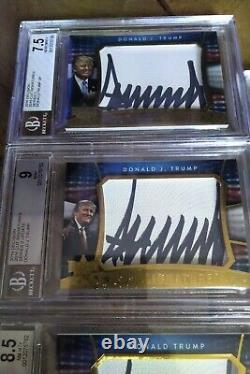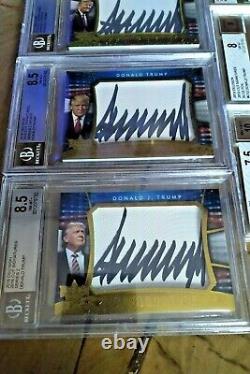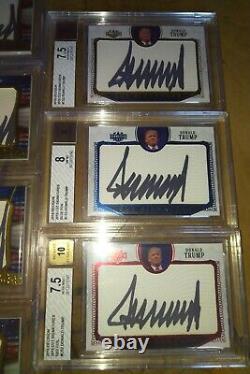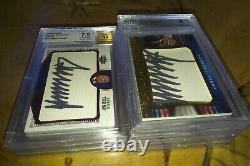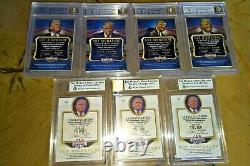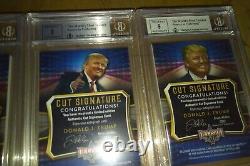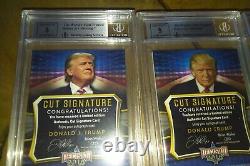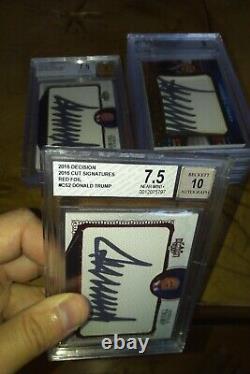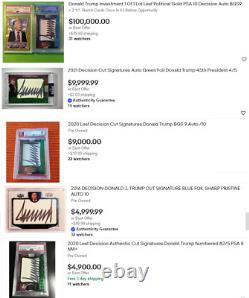 This has been collected since before Trump became President. Now these are hard to find, & practically extinct. There are 7 variations here in this 7 auto card collection from 2016 Decision. The Red & Blue Foil variations are extremely rare, only a handful of each were made. Instantly obtain a 1/1 once in a lifetime collection - & then wait until the 2024 presidency again - or his death, & this collection will have risen 5X 10X 20X!
Unrelated, for the true Trump super collector, see separate listing for the holy grail 1/1 Trump Auto Rookie Card Superfractor from 2011 Leaf Metal & the 1/1 auto Gold from 2012 Leaf Pop Century, as well as practically a monopoly on the base auto cards from these productions. See the screenshots of recent sales of these.