Donald Trump Ron Desantis Autographed Golf Balls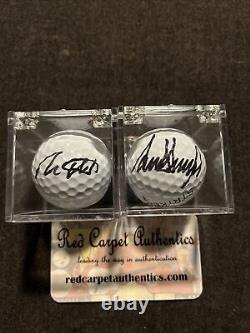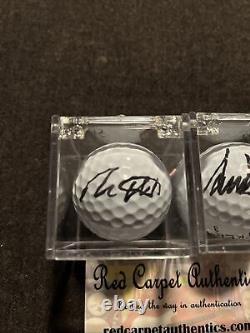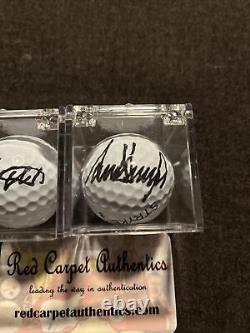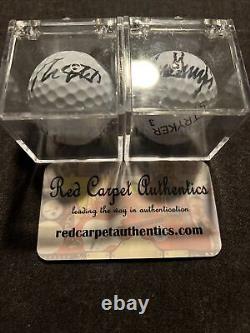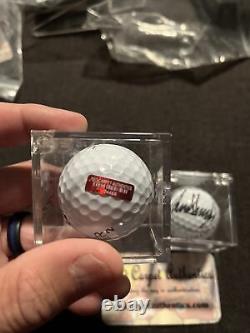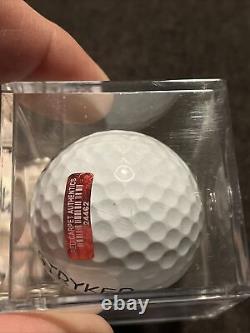 This autographed golf ball set features signatures from the 45th President of the United States, Donald Trump. The balls are a part of a limited edition collection, making them a rare and valuable addition to any political or presidential memorabilia collection.
With the signatures clearly visible, the set is perfect for display purposes or as a unique gift for a political enthusiast. The set includes golf balls that have been signed by Donald Trump, and Ron Desantis making them a highly sought-after item. The balls are in good condition, adding to their overall value. Whether you're a collector or simply a fan of Donald Trump, this autographed golf balls set is a must-have.